DIAMONDS where stones used to be
Written by Dr. Merle Ray on November 17, 2021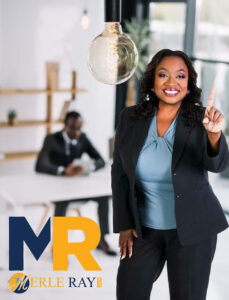 Today, I am getting from God:
"Don't be so quick to analyze why others do the things that they do — that you don't understand. You can waste a lot of good years like that. Because you have no control of what they do or why, and when you reflect on the time that you spent trying to get people to feel you and see you from your heart, but they refuse and instead think their own thoughts about you and go on their own merry way, it will bother you. In your mind, you have imagined the best about them so the picture you see of them is them at their best. You are seeing them as God sees them. But you have to understand that their best the way they see themselves may be quite different from yours." 
When we can step back and let people be, then we are trusting God to be God and let them continue to "become."
Now there's one less regret that we have to worry about or be consumed with in our lives; we don't need anymore regrets. Refuse to try and figure out people's behavior or motivations, good or bad. Instead, make your decisions based upon the Word of God that you heard and embraced from the Father about you, and the Word that you heard from the Father (if any) about them. Do this for your life and for theirs because their rejection or dismissal of you can form wounds on your soul and theirs. But if you get your truth from the Word of God which is as a flashlight shining upon  the situation, it provides you with an understanding of what is actually happening from Christ's perspective. This will prevent and remove any wounds from being formed. For when the wound is removed, God can continue to use you! When this happens, you become the chief cornerstone for others, even though they may not know or understand. It is the brilliant work of the Holy Spirit that makes us shine in the brilliance of God! 
Father God shows us with Jesus.
As the stone is being rolled away for Jesus in John 20, so it is physically, mentally, and spiritually with us: the stone is rolled away! And because the stone is rolled away, whosoever sins you forgive, they shall be forgiven. And whosoever sins you retain, they shall be retained.
The stone being rolled away allows the Holy Spirit to come and do what He does best – that which only God can do!
Stones represent the huge wounds that are inflicted upon us daily from sin – sins of our own that we inflict upon ourselves, or sins of others who sin against us. Jesus had no sin, yet upon Him was placed the sin of others who had sinned against him. It was a curse and Jesus depicted carrying this curse in the weight of the cross and crucifixion. But there is beauty unfolding in this story.
The beauty is this: God is showing us His love! Yes, I said love!
You ask, "How is this love?"  Here's how.
Have you ever tried to forgive someone who wronged you?
It's impossible to do unless the stone in your heart is rolled away. God gives us this powerful truth to live by when He himself rolls away the stone and raises Jesus from the dead. In John 20:21-23, God shows us that Jesus being risen from the grave went and appeared to his disciples:
21 Then said Jesus to them again, Peace be unto you: as my Father hath sent me, even so send I you.

22 And when he had said this, he breathed on them, and saith unto them, Receive ye the Holy Ghost:

23 Whose soever sins ye remit, they are remitted unto them; and whose soever sins ye retain, they are retained.
This is a powerful passage of Scripture! Learn God's character in it, then you can walk daily in God-given dominion. When we seek out God, like He is the person that we love and care about, He gives us diamonds instead of the stones in our hearts. Unfortunately, we typically let God's Word go right over our heads, while we keep on doing whatever we are doing, seeing no change or very little progress in our lives. God wants you to know that He is so ever-present ready to roll away the stone.
He gives you DIAMONDS in the place where stones used to be.
As I share this blog post even now, transformation that I feel taking place within me can be summed up in the way this young man only 22-years old (a poor struggling grandson of a late preacher) took and transformed this song on American Idol to become a champion. I hated the song in its original version by Rihanna. But when Willie Spence put his God-given Anointing on the song, Diamonds by Rihanna, he turned it into one of my favorites. 
Listen in:  
---
---
Comments
---