Get the transformational experience in
Six-Figures and Beyond Success©
Develop your 6 assets that help you attract and go beyond success. Get ready. Get set. Go-live towards your measurable tangible personal, professional, and spiritual goals. Establish with clarity what is your mission, vision, core values and goals that drive and not drain you of fulfilment!
Six-Figures and Beyond Success© is for individuals looking to advance their career or business by improving on 6 assets:
Intellectual Intelligence (IQ)
Emotional Intelligence (EQ)
Spiritual Intelligence (SQ)
Political Intelligence (PQ)
Technical Intelligence (TQ)
Physical Intelligence (PhQ)
With this session series, you will receive BOTH sets of materials below with your package.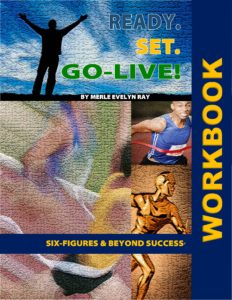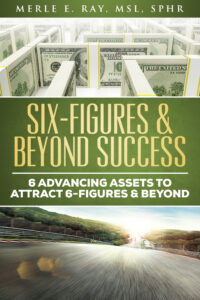 Give yourself an-hour with God in this one-hour a day unique coaching book and watch what happens!
WE HELP YOU MAKE IT HAPPEN WITH YOUR OWN TRANSFORMATION EXPERIENCE!
21 Lessons
Seek God. Love His Word. Get Real.
Buy this transformation experience course today!
1) The Online Book
All Lessons in the Book and any new lessons that get added. Complete your journey daily, weekly, or monthly to elevate your God-given brilliance by building your faith!
2) Form-fillable Downloads
Save the files directly to your device or favorite location on your computer. Type right into your online book. These downloads are yours forever!
3) Access to Private Online Community Forum
Post your thoughts, answers, or testimonies to share with others whenever you like!
4) Free Paperback version
BONUS GIFT! Share with a friend or keep it to journal your private notes!
***This is an online service / electronic product download. Therefore, all purchases are non-refundable.***
Contact me if you are interested in working live together with me as your supportive co-partner during the book (coaching fee required).
SIX FIGURES AND BEYOND SUCCESS - READY. SET. GO-LIVE WORKBOOK